Filter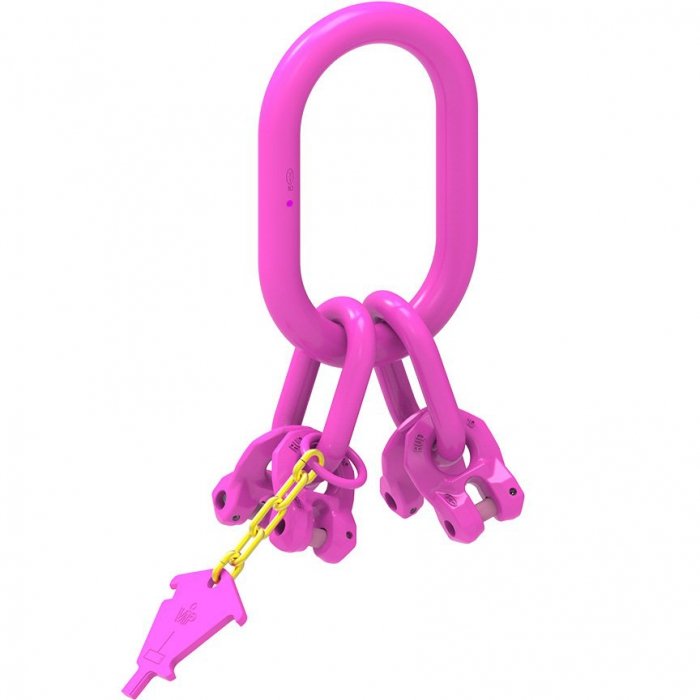 Zoom
RUD VAK 4 VIP Master link for 4 strands
VAK 4-leg master link with 4 all direction movable, welded
VRG connectors. Thus ensuring that only the correct chain diameter
and number of legs can be connected. VIP-Master link is marked by the
RUD-ID-TAG® (RFID chip) and with the clear identification number distinguished.
Complete identification tag with an integrated testing gauge. Pre-assembled
connecting bolt and tensioning sleeve. Manufactured in compliance with DIN EN 1677-4.
The size corresponds with that of suspension link type A ,and connecting link type
B acc. to DIN 5688.