Filter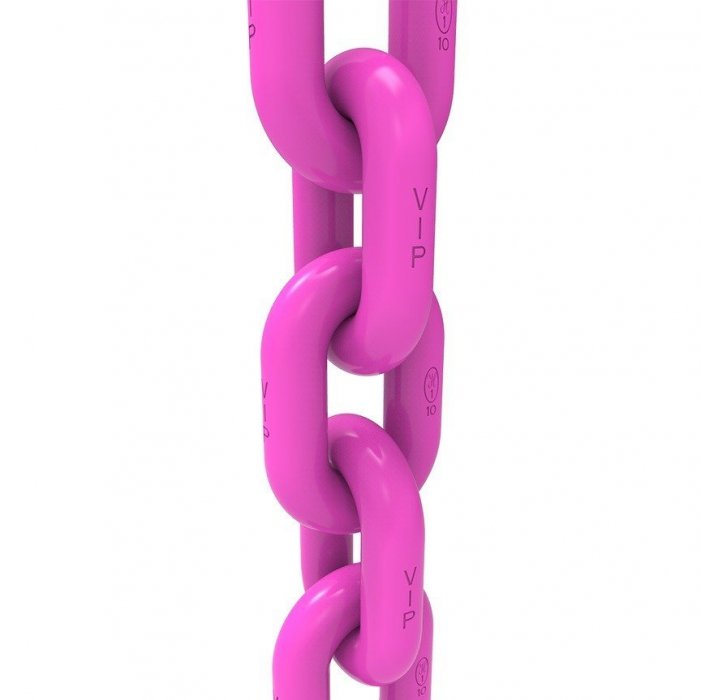 Zoom
RUD VIP Round steel link chain VMK
RUD grade 100 or VIP sling chains are made from CrNiMo steel.
The inhouse made special heat treatment gives the grade 100 round
steel link chain a high toughness even at the high strength of the material.
A clear visual characteristic is the fluorescent PINK® powder coating.
A quality criteria of the VIP chains is the certification acc. to the DGUV (BG)
guidelines, which are orientated to EN818 and PAS 1061 and therefore the
chains are embossed with the H1 marking.