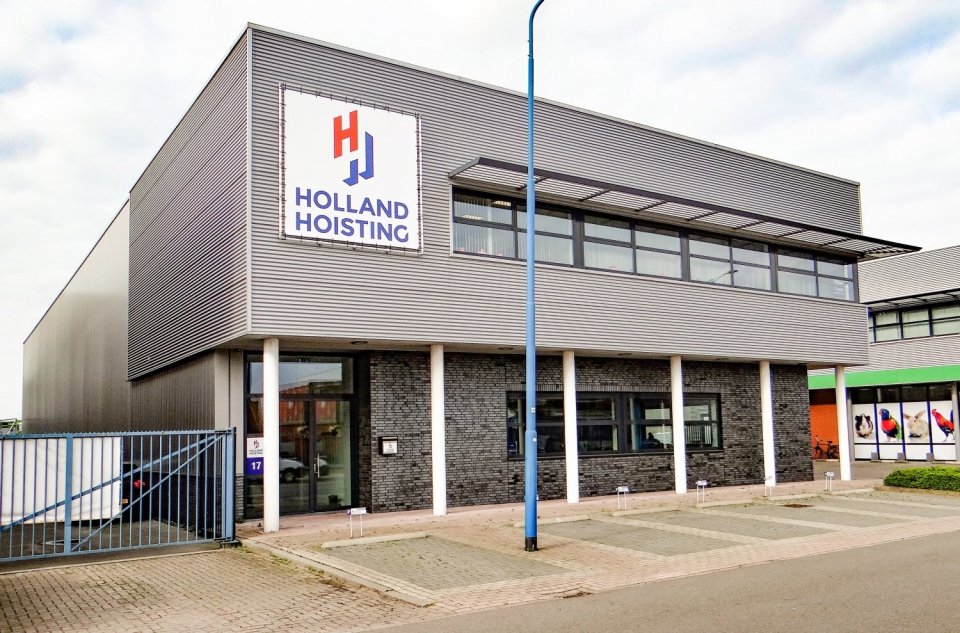 Holland Hoisting has moved!
27 March 2019
Fantastic news!
Starting now we are operational at our new location in Oudewater.
Our new building is fully equipped, including;
A crane track with a Masterlift MECD hoist and a Kito ER2 hoist
3 fully equipped workspaces
More storage space AND possibility for more expansion
Spacious cozy offices that contribute to a warm working environment

Became curious?
Feel free to drop by for a cup of coffee, there is more than enough to see!
Holland Hoisting
Wilgenweg 17
3421 TV Oudewater
The Netherlands
For more information or to make an appointment you can reach us on +31107600215 or info@hollandhoisting.com
Back to overview