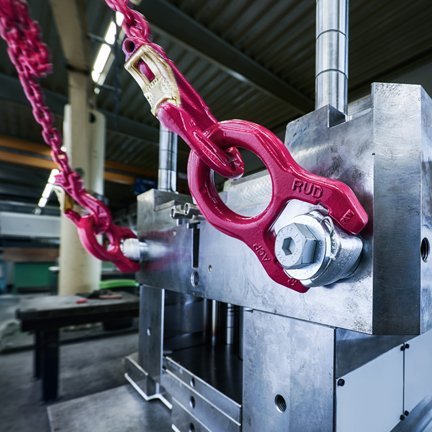 new ACP TURNADO by RUD
21 May 2019
The ACP-TURNADO: Sets the new standard.
Whether the plastic processing industry, machine building, the tool and die industry or other industry sectors: For the worldwide transport and the handling of heavy loads, RUD lifting means are highly valued for their quality and the innovative design.
Correspondingly the challenge for the RUD ACP design team was to develop a lifting point, which eliminates the disadvantages of the present existing designs and makes the usage considerably easier and safer. The result: The RUD ACP-TURNADO, the world's first perceptive lifting point.
Back to overview